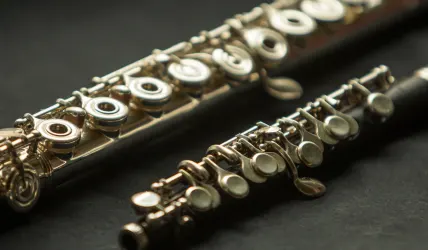 Sales and Rentals
I buy, sell, and rent flutes and piccolos.
Flute Sales:
Looking to step-up to the next level, or just starting out? I have various models of Azumi, Di Zhao, Pearl, Resona, Yamaha and more. There is a model for you.
My stock of flutes and piccolos is always changing, so please contact me to see what is available.
Used flutes also bought.
Accessories sold:
Metronomes and tuners
Music stands
Cases
Water-proof insulated nylon covers
Flute Rentals:
Perhaps you would like to try the flute but are not ready to purchase. Why not rent for a few months? Contact me to inquire about rates.
Have a question? Please feel free to contact me.