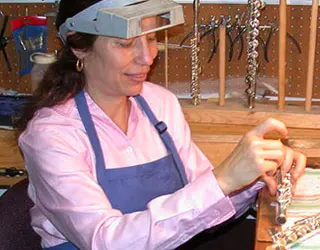 Repair
I've been repairing flutes and piccolos since 1986, when I received my certification as a flute/piccolo repair technician from the Red Wing Technical College.
In addition I have trained with Jonathon Landell in advanced mechanical flute maintenance.
I provide the following services:
Cleaning, oiling, and adjustments
Pad and cork replacement
Complete overhauls
Free estimates
Free loaner, when available, while flute is being repaired
Have a question? Please feel free to contact me.